Capital Campaign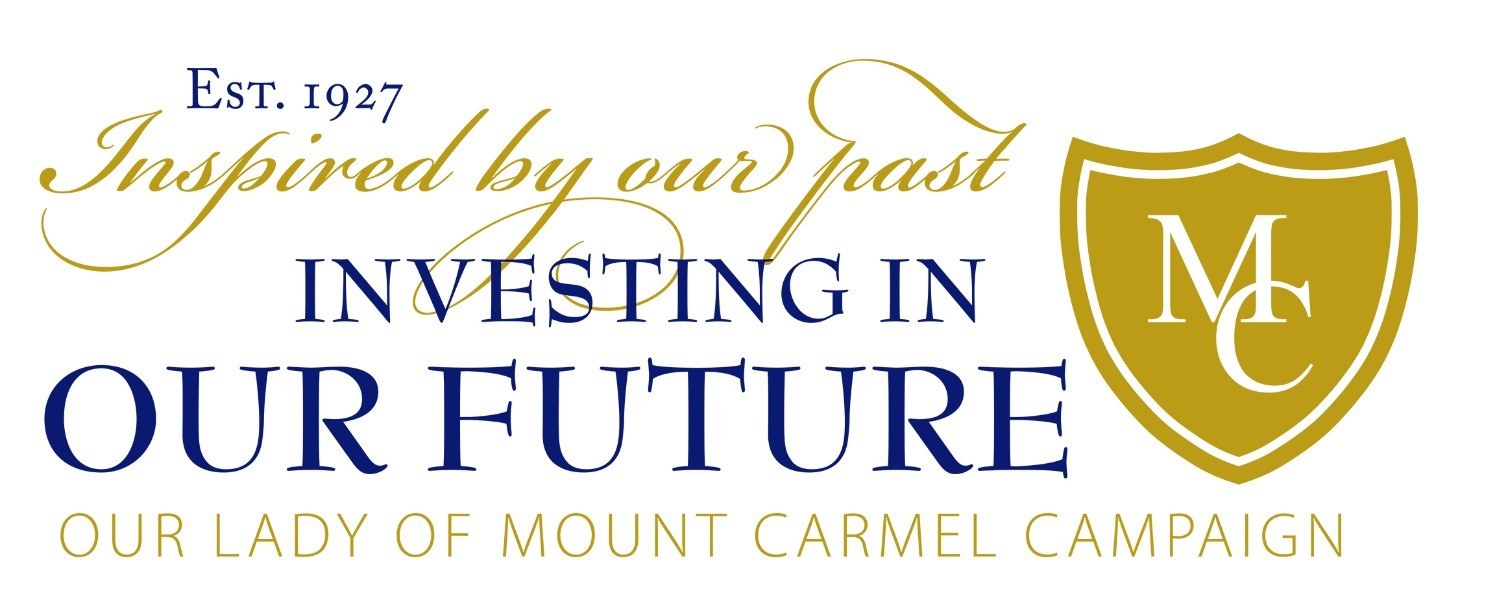 Dear Our Lady of Mount Carmel Community,
Founded in 1927 and surrounded by the rich history of Maryland's Eastern Baltimore County, Our Lady of Mount Carmel provides programs serving pre-kindergarten through grade twelve that nurture our students not only intellectually, but spiritually as well. Every day we are inspired by our past, and now we seek to invest in our future.
Today, along with our rich heritage, comes an aging school infrastructure. Many of our school buildings and interior spaces are in need of upgrading. In order for our school to continue to provide our students with an exceptional education and remain competitive, it is imperative that we work towards providing a 21st century learning environment, encompassing not only improved infrastructure and classroom spaces, but also implementing new science and technology programs and resources.

To meet these investment challenges, the decision has been made to initiate the Inspired by Our Past - Investing in Our Future campaign to raise the necessary capital to strengthen our school, as it prepares young men and women to lead and serve. These capital investments to enrich our school community will answer the call for more modern up-to-date facilities and programs, while sustaining the growth and long term viability of our school, serving the present and future needs of our community for years to come. Your commitment to this mission is vital, as this project cannot happen without your participation.

Join us in investing in the future of Our Lady of Mount Carmel. Please consider a gift to help us continue to convey to the larger community our deep commitment to providing students in Eastern Baltimore County with the highest quality catholic educational opportunities.


Sincerely,