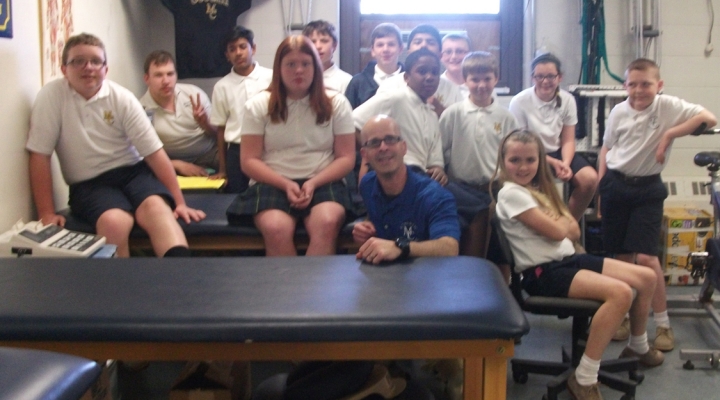 New Program Added to High School Curriculum
Our Lady of Mount Carmel High School is proud to announce a new endeavor. Beginning next school year, the high school will add a Sports Medicine Academic Program to its already rigorous curriculum.
Led by the school's Athletic Trainer, Mr. Josh Lamont, the program will give our students the unique opportunity to discover and learn the science behind various medical and health-related fields, thereby opening doors to careers in the field of medicine. The program will offer the most recent evidence-based curriculum along with hands-on opportunities and presentations from professionals in a variety of medical settings.
Interested high school students will apply and be accepted into the program, which will consist of a variety of general and core classes relating to the science of the human body, along with a 30-week practicum in athletic training and conditioning. The school's relationship with Johns Hopkins Sports Medicine will provide further learning opportunities for students in the program.