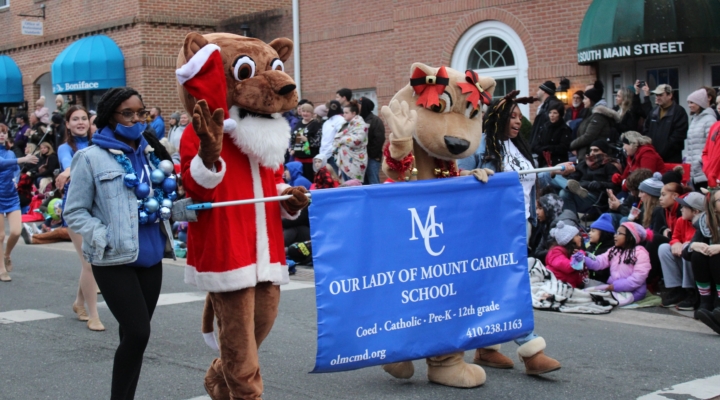 Make way for Mount Carmel!
Mr. Ashby, our students, and members of our faculty did an amazing job showcasing our school during the Downtown Bel Air Christmas Parade! Shoutout to Señora for coordinating the whole day and helping us get into the holiday spirit.
Check out the article below for more pictures and the livestream from yesterday's Christmas Parade! We hope everyone had as much fun as we did!"