OLMC School President wins the Doris Musil Award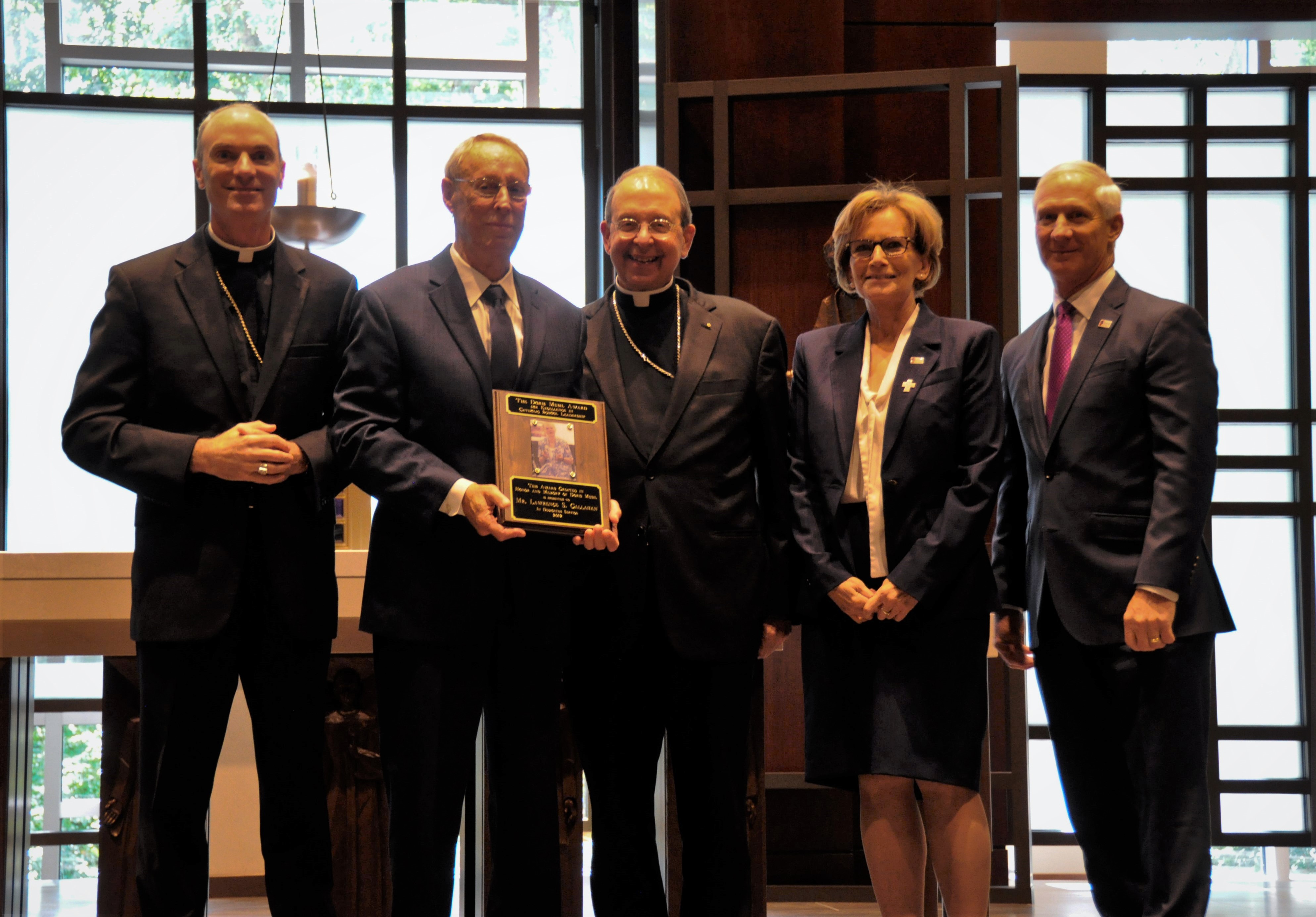 At this year's convocation of Baltimore Archdiocese Catholic school educators, Our Lady of Mount Carmel School President Larry Callahan received the Doris Musil Award, the highest award granted by the Archdiocese. Archbishop William Lori praised Mr. Callahan's fifty seven years of service in Catholic education, from his positions as Superintendent of Catholic Schools for both Baltimore and Washington, D.C., to his success at strengthening OLMC's finances and facilities in the three years since he was named President.
Accepting the award, Mr. Callahan said, "I believe there is no better vocation than being a Catholic school educator."