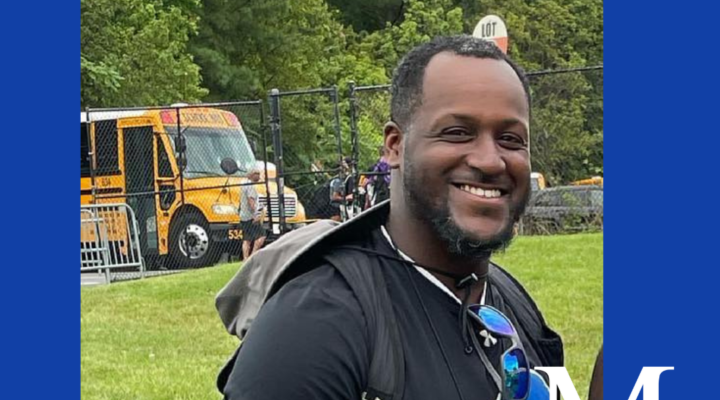 OLMC Welcomes Mr. Trevor Walker!
Our Lady of Mount Carmel School is excited to welcome Mr. Trevor Walker as our Assistant Athletic Director and as a member of our instructional team. Mr. Walker brings with him an abundance of experiences and qualifications that will greatly benefit our entire school community.
Mr. Walker attended Towson University and received his degree in Business Administration and Economics. He is actively working toward his Masters in Education in Coaching and Athletic Administration, as well as his certification in Special Education. Mr. Walker holds many certifications relevant to his new role at Our Lady of Mount Carmel including College Access Certification, Concussion In Sports Certification, and Heat Illness Prevention Certification.
Mr. Walker has experience working in Athletic Administration, as well as teaching, and he has coached at both the High School and College levels. He says he views his work as a way "to continue to allow the light of God to shine through [him] to positively impact the youth of today" and he is "dedicated to helping students develop their talents to access greater opportunities to earn a college degree and better their lives''.
We are incredibly blessed to be welcoming someone like Mr. Trevor Walker to our school and we look forward to him becoming a part of the Our Lady of Mount Carmel community.