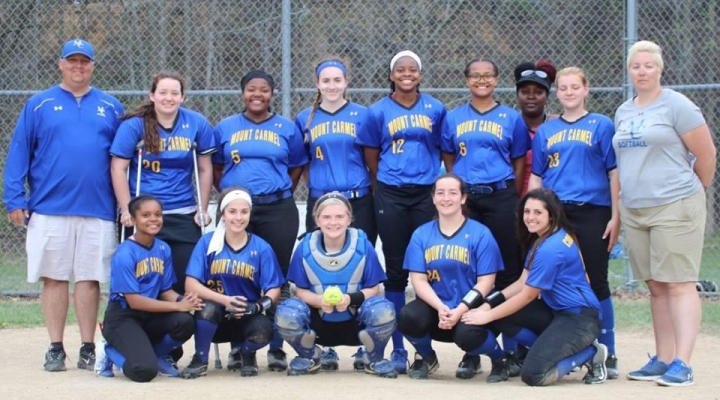 IAAM Champions
They ended the drought!
The Our Lady of Mount Carmel Women's Softball team defeated the Friends School of Baltimore in the IAAM 'C' Conference Championship. This was the first championship title for the women since the year 1983, well before any of the ladies were born.
After finishing the regular season with an overall record of 10-4 (5-1) in conference, the Cougars entered the playoffs as the number two seed, clearly with something to prove. Led by senior Lakira Mitchell, who will be attending Grambling State University in the fall, the Cougars overwhelmed the Warriors of Beth Tfiloh 22-0.
They sure did not stop there, as they posted yet another shutout against the Park School, winning 8-0 in the semifinals, and advancing to the conference championship.
Their opponent would be the Friends School of Baltimore who finished the regular season with a 3-3 conference record, but got hot as they entered the playoff tournament. They defeated St. Timothy's 24-9, advancing to play the number one seed, Institute of Notre Dame, in the conference semifinals. Friends would then defeat IND to advance to play our Cougars in the championship at Harford Community College.
The game was close throughout, but a 6th inning run led the Cougars to victory, winning in seven innings by a score of 8-3.

The thirty-four year championship drought was the longest remaining of any of the athletic teams on the Our Lady of Mount Carmel Campus. Looks like it is time to add another year to the banners hanging in the the gym.
Congratulations ladies!