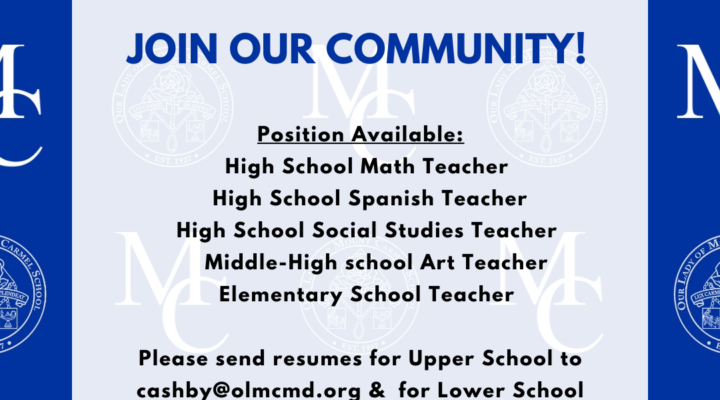 We're Hiring!
We're Hiring—come join our community here at Our Lady of Mount Carmel School!
Positions available:
High School Math Teacher
High School Spanish Teacher
High School Social Studies Teacher
Middle-High school Art Teacher
Elementary School Teacher
Send resumes for High School positions to our Upper School Principal Chris Ashby at cashby@olmcmd.org and resumes for Elementary and Middle School positions to our Lower School Principal Ryan Kloetzer at rkloetzer@olmcmd.org. Job descriptions and listings are all located on the Archdioceses of Baltimore's Employment Page. We can't wait to hear from you!