Our Lady of Mount Carmel Names New Athletic Director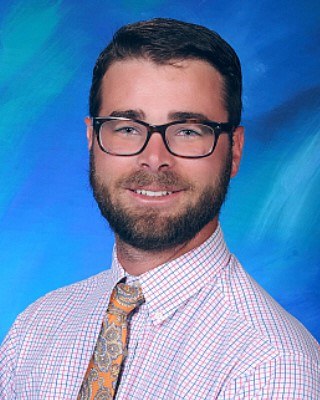 Alexander Brylske is named the new Athletic Director at Our Lady of Mount Carmel School.

Recognized for his leadership, energy, and enthusiasm, Brylske brings nearly 19 years of experience in the community to his new role.
Alexander Brylske, a current faculty member and head men's lacrosse coach, has been promoted to the position of Athletic Director and Director of Alumni Relations at Our Lady of Mount Carmel. He was appointed to the new position by President Lawrence Callahan.
Brylske began work on July 1st.
"Athletic Director Brylske brings a tremendous amount of energy, enthusiasm, creativity, and spirit to the position. As I observed Alex over the past two years I saw the leadership qualities necessary to lead the department. Our Lady of Mount Carmel is a school on the move and Alex demonstrates the capability to lead the department in a manner focused on a future filled with the growth and development of our athletic department at the forefront of his vision," says President Callahan.
Brylske has been a part of the community for 19 years, graduating from the Upper School in 2009, after spending 14 years on the campus as a student. For the last 5 years, he served as a teacher in the Social Studies and Theology Departments, Student Government moderator, and in multiple coaching roles. As an undergraduate at St. Mary's College of Maryland, Brylske earned a degree in Public Policy Studies and was a four-year letter winner in lacrosse.
In addition to his teaching role on campus he has assisted the School Board with strategic planning, helped successfully earn multiple grants, and has constantly focused himself on increasing opportunities for students at the school.
"Mount Carmel is a truly unique place whose intimacy allows young people to flourish as relationships become the foundation for their growth and development. To be provided the opportunity to lead the athletic department and enhance the visibility, brand, and value of this remarkable community is a blessing. Especially considering this is happening at such a moment of significant change and growth for the school," says Brylske.
Since last year, Mount Carmel has received nearly $2 Million to improve infrastructure and programming for its students. In the last year the school has upgraded its electrical infrastructure to support 21st Century classrooms as well as air conditioning in the gymnasium. This summer wireless infrastructure is being substantially upgraded to support and implement a one-to-one student Chromebook program in the the Upper school. Future projects include a new chemistry lab, new lightning, outdoor learning environment, and renovations to athletic facilities.
With an enrollment of 180 students, the high school supports a robust athletic department featuring 14 athletic programs, many of which provide options for middle school athletes to participate as well. Most recently, the men's varsity soccer and wrestling and women's softball have won championships in their conferences.
Founded in 1927, Our Lady of Mount Carmel School is an early learning through 12th grade, private, Catholic, college-preparatory school located in Essex, Maryland. The school is proud to be the only school of its kind remaining in Baltimore County.